Frozen Edamame Kernel
"1. Xiamen Sinocharm Frozen Edamame Kernel are frozen soon after asparagus have been harvested from our own farm, and pesticide is well controlled.
2. To import Frozen Edamame Kernel from Xiamen Sinocharm, you are guaranteed to have purchased Edamame Kernel product NON GMOs.
3. Our factory have HACCP, BRC, Kosher, Organic, SEDEX, IFS certificates."
Commodity Description

Taiwan 75 top quality IQF frozen Soybean Kernel Shelled Edamame

<800pcs/500g

Taste

Fresh, sweet, tender




Common edamame




Salty Edamame

- Bulk pack: 20lb, 40lb, 10kg, 20kg/carton
- Retail pack: 1lb, 8oz,16oz, 500g, 1kg/bag

No Pesticide residue, free of worm, organic, spring crop, green




Non-GMO, pls find test report below

2000 tons/year to Canada, Australia, France, USA, Isael, Vietnam, etc

Detailed analysis report will be sent

if you need

- Microbiological report:
TPC ≤ 500,000 cfu/g E.Coli (cfu/g): ≤ 100 cfu/g


Coliform Bacteria (cfu/g): ≤1000 cfu/g

Yeast&Mould : ≤100 cfu/g Salmonella: Negative Listeria: Negative

- Heavy metal report:
Tin : ≤250 mg/kg Zinc : ≤100mg/kg Copper : ≤20 mg/kg
Lead : ≤1 mg/kg Mercury : ≤0.02 mg/kg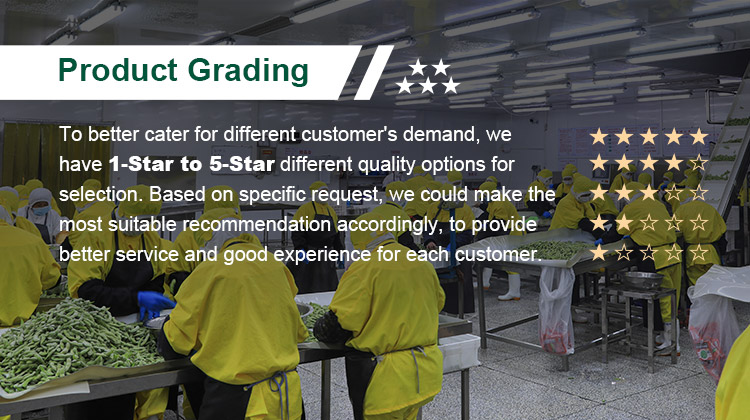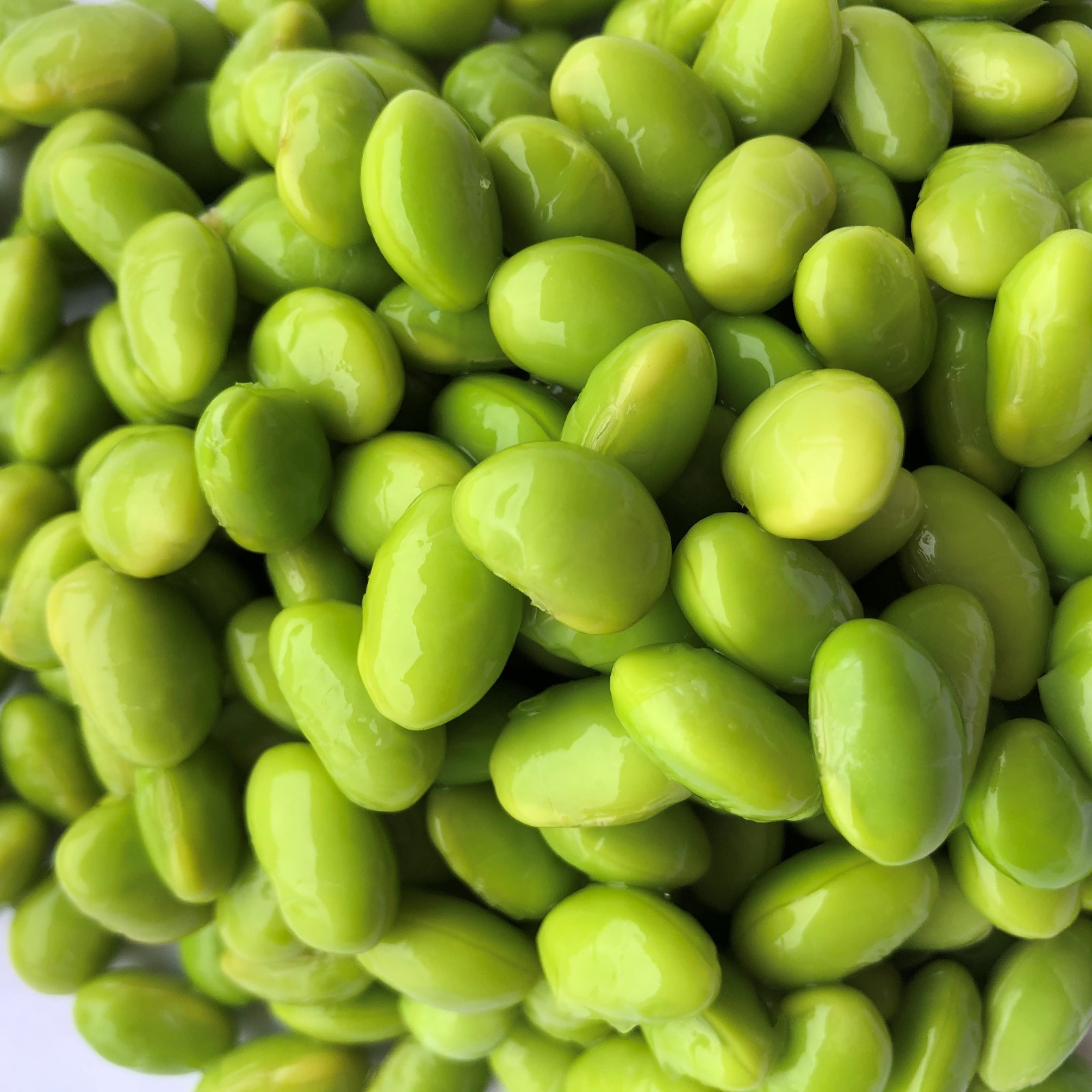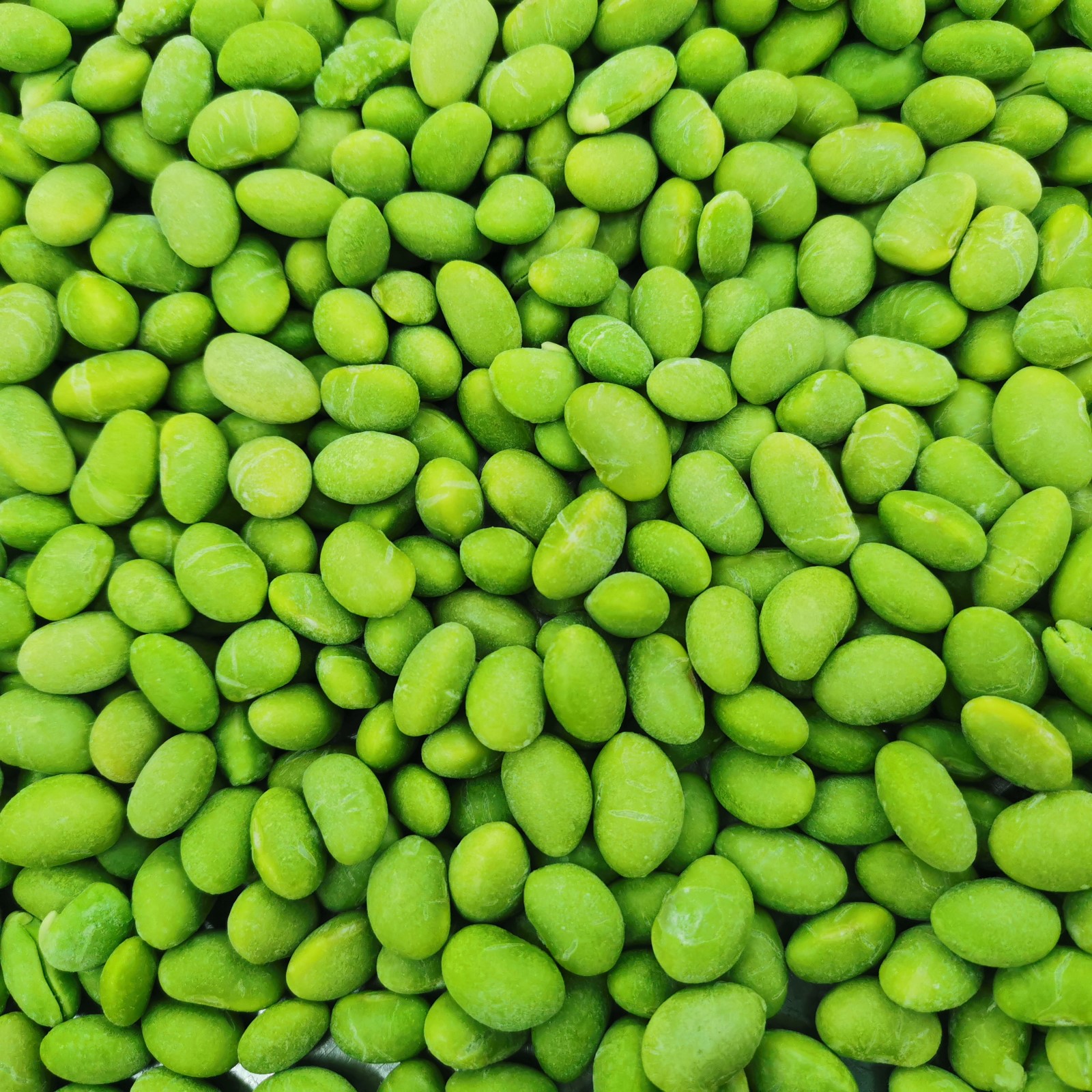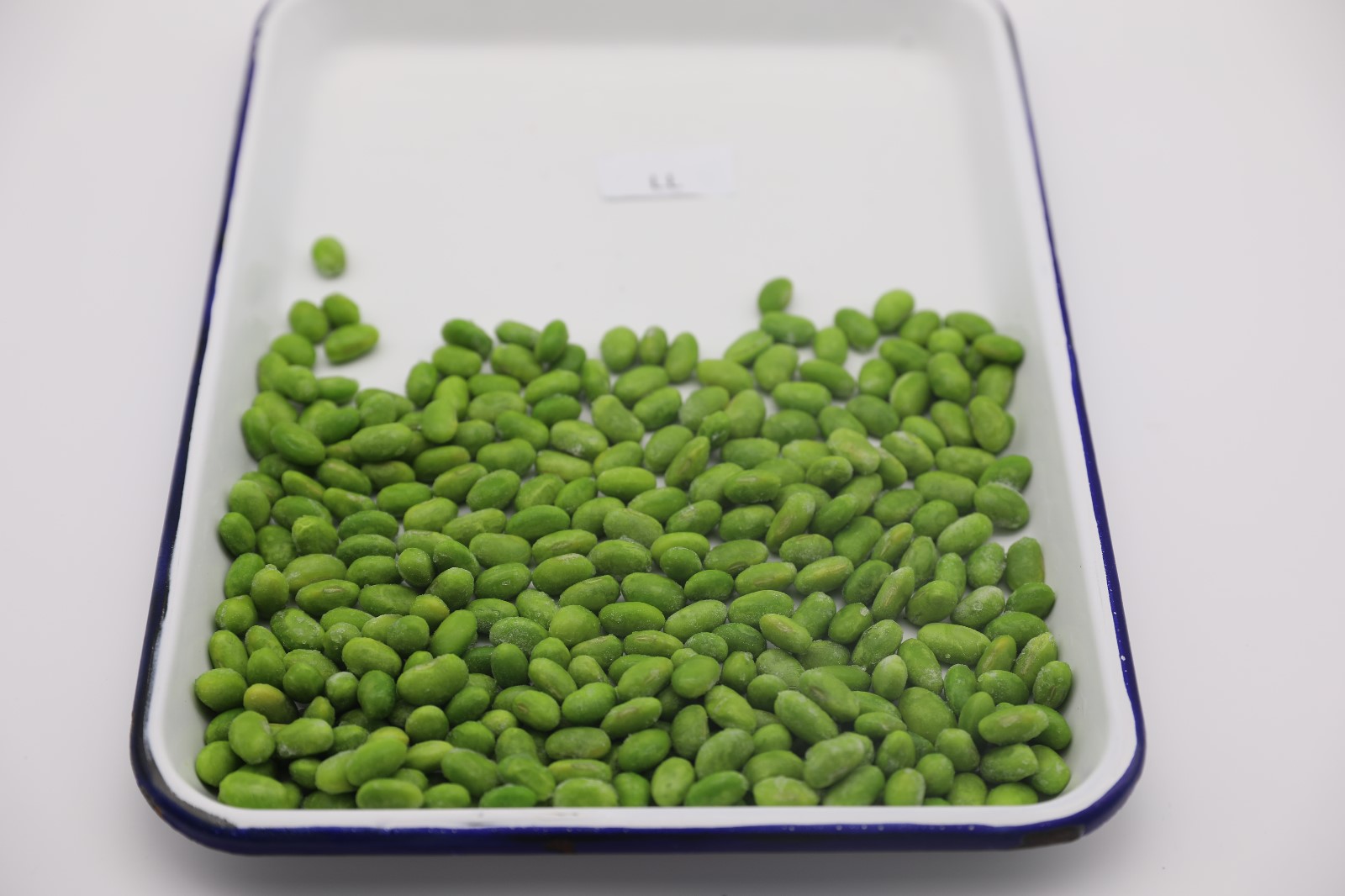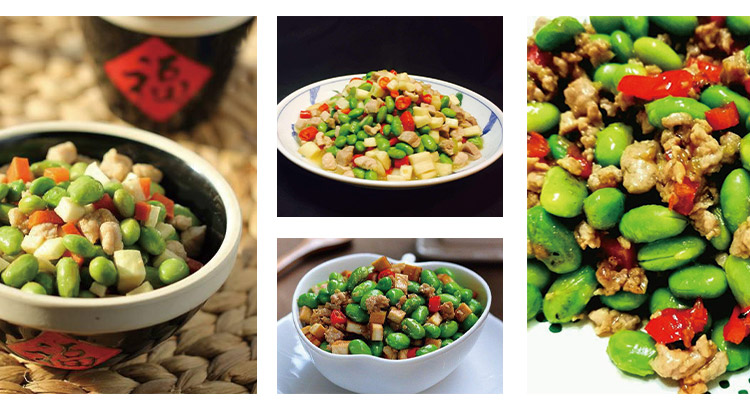 Frozen Edamame Kernel
you import from us is certified by HACCP/BRC/GAP/HALAL/KOSHER/SEDX
Our factory complete with modern production machine, color sorter, automatic packing machine, X-ray inspection system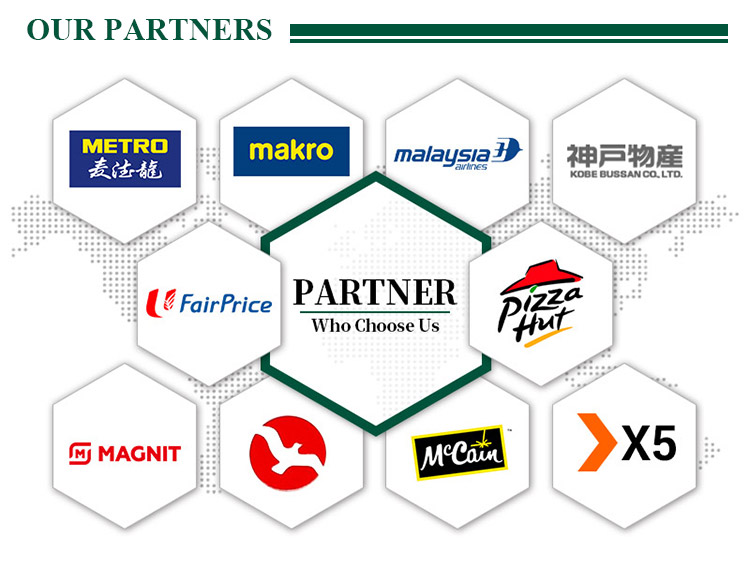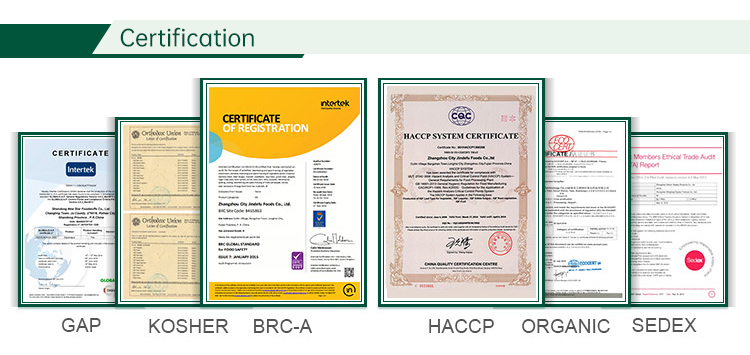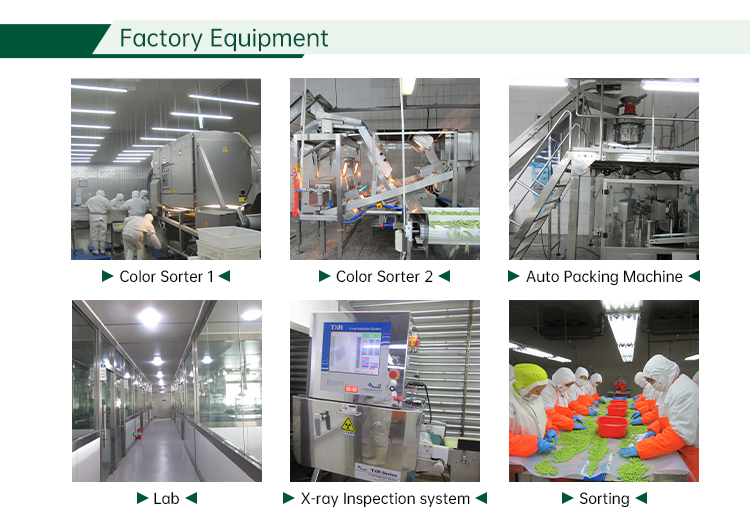 How do we sort, clean, freeze, select and load frozen fruit and vegetable that you buy ?
Hereunde is flowchar of IQF Edamame FYI.