How To Use Frozen Kiwi?Where can you buy Frozen Kiwi wholesale?
18-12-2020
Do you know how to use frozen kiwi? Do you know where can buy frozen kiwi wholesale? Frozen kiwi can be used in smoothies and frozen fruit desserts. You need to thaw the whole frozen kiwi first, and then slice the kiwi into the blender to make a green smoothie.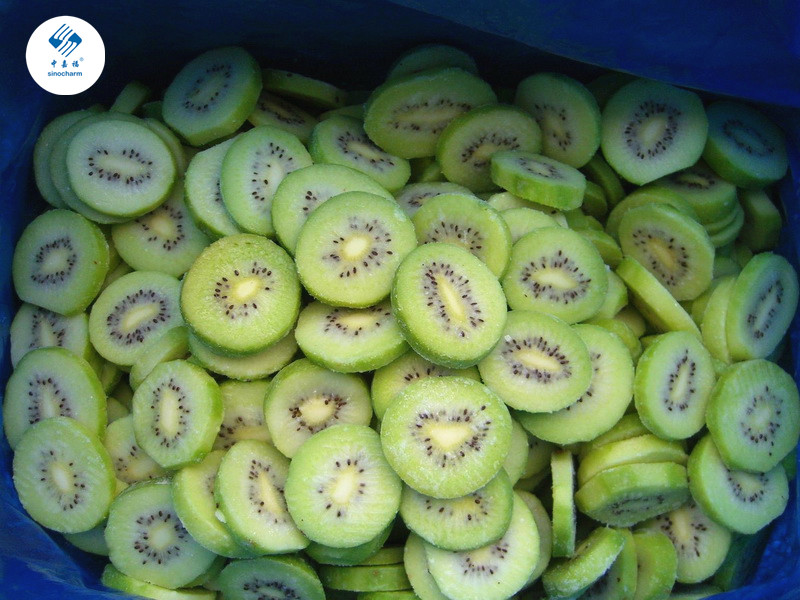 It takes time to thaw the whole frozen kiwi, and putting the frozen kiwi into the blender without first thawing is usually too much for the blender. Do you know how to use frozen kiwi? How to make frozen kiwi? We will provide step-by-step instructions on how to make frozen kiwi slices in this article.
By following these simple steps, the slices will not fuse together in the refrigerator, and when you want to whipped smoothies or frozen fruit desserts, you don't have to chip into hard frozen kiwi.
If you have the right equipment, frozen kiwi is easy and takes little time. Therefore, before you start, please make sure you have the following items on hand: plastic wrap, sharp knife for peeling and slicing fruits, bordered biscuit paper, parchment paper or a safe freezer silicone baking mat,
For freezer bags or freezer-safe containers, it should be noted that glass freezer containers with tight lids are very good if you want to reduce BPA exposure.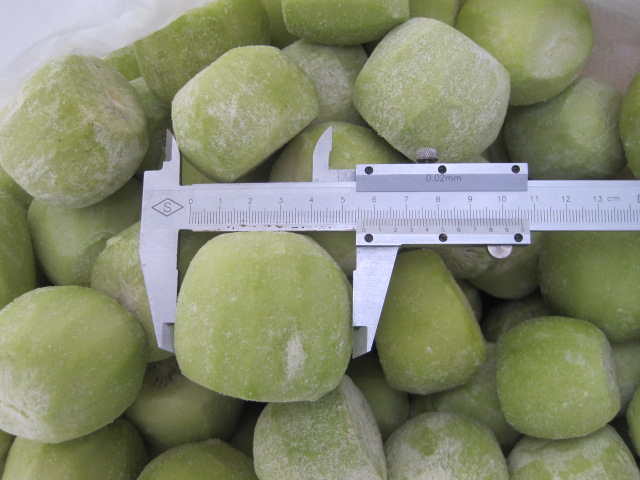 How to make frozen kiwi?Choose plump, ripe kiwis, which will produce gentle pressure after squeezing, and then peel and slice into thin slices.
Cover the cookies with a silicone baking mat or a piece of parchment paper that can be safely frozen.
Spread the kiwi slices on the cookies, leaving a little space between the small pieces. Cover the sheets with plastic wrap.
Create a horizontal area in the refrigerator to fit the cookie table, then place it in the refrigerator.
After freezing the kiwi slices, remove the cookie slices from the refrigerator and peel them from the parchment paper or silicone baking mat.
Put the slices in a labelled freezer bag or container with as little internal air as possible, and then put the bag or container back in the freezer for long-term storage.
How to use frozen kiwi?Frozen kiwifruit becomes mushy after thawing, which is why it is not suitable for dishes that require beautiful and firm kiwifruit slices. Therefore, when using frozen kiwi, it is best to stick to smoothies and other recipes that do not require whole kiwi slices.
To whipped the smoothie with frozen kiwi, put the melted kiwi slices and other green smoothie ingredients in a high-power blender and mix well. Frozen kiwi is a particularly good addition to the green kale smoothie, because it helps mask the earthy flavor of the kale.
Where can you buy frozen kiwi wholesale?
CLICK HRER: http://www.sinocharm.com/product/iqf-frozen-kiwi-fruits