IQF Frozen lotus root cut
1. Xiamen Sinocharm' Frozen lotus roots are frozen soon after lotus have been harvested ,cleaned ,peeled and cutted.
2. To import frozen lotus roots from Xiamen Sinocharm, you are guaranteed to have purchased good quality product.
3. Xiamen Sinocharm is one of the largest manufacturers of lotus products in South China, our factory have HACCP, BRC, Kosher, Organic, SEDEX, IFS certificates.

Commodity Description

IQF Frozen Lotus Root

Cut

Sliced;

- Bulk pack: 20lb, 40lb, 10kg, 20kg/carton
- Retail pack: 1lb, 8oz,16oz, 500g, 1kg/bag

Subject to EU and USA standard

500 tons/year to EU, USA, Korea, etc

Detailed analysis report will be sent

if you need

- Microbiological report:
TPC ≤ 500,000 cfu/g E.Coli (cfu/g): ≤ 100 cfu/g


Coliform Bacteria (cfu/g): ≤1000 cfu/g

Yeast&Mould : ≤100 cfu/g Salmonella: Negative Listeria: Negative

- Heavy metal report:
Tin : ≤250 mg/kg Zinc : ≤100mg/kg Copper : ≤20 mg/kg
Lead : ≤1 mg/kg Mercury : ≤0.02 mg/kg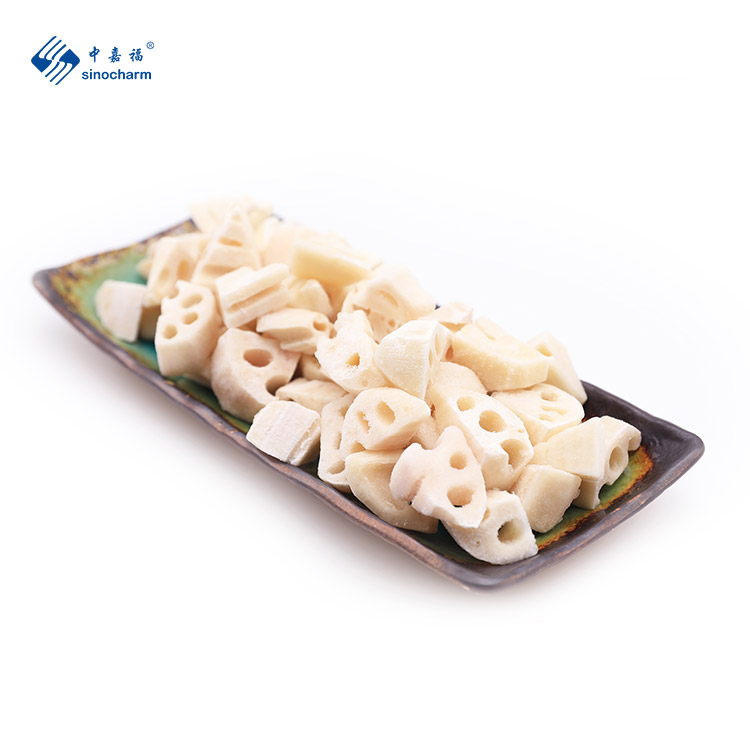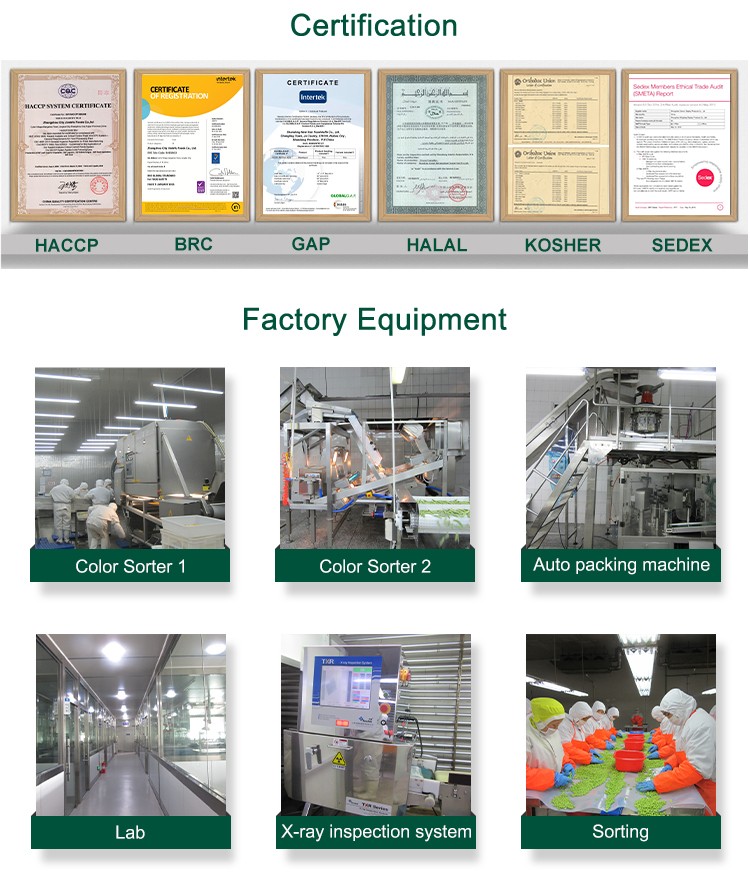 How do we sort, clean, freeze, select and load frozen fruit and vegetable that you buy ?
Hereunde is flowchar of IQF Snap Peas FYI.