Frozen Apple
Sinocharm, or customized brand

China

20days after sighed contact

1000tons per month
We use the freshest materials and do not add any chemicals to prevent discoloration.
Commodity Description

Slice.Diced

- Bulk pack: 20lb, 40lb, 10kg, 20kg/carton
- Retail pack: 1lb, 8oz,16oz, 500g, 1kg/bag

low Pesticide residue, free of worm


1000 tons/year to Korea, Russia, Australia, Europe,Middle East, etc

Detailed analysis report will be sent

if you need

- Microbiological report:
TPC ≤ 500,000 cfu/g E.Coli (cfu/g): ≤ 100 cfu/g


Coliform Bacteria (cfu/g): ≤1000 cfu/g

Yeast&Mould : ≤100 cfu/g Salmonella: Negative Listeria: Negative

- Heavy metal report:
Tin : ≤250 mg/kg Zinc : ≤100mg/kg Copper : ≤20 mg/kg
Lead : ≤1 mg/kg Mercury : ≤0.02 mg/kg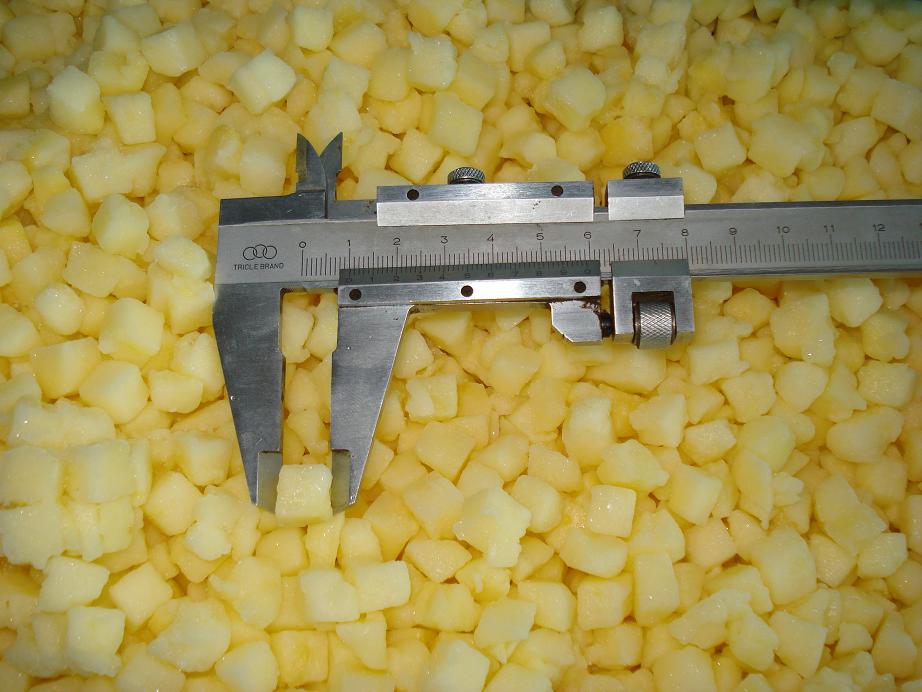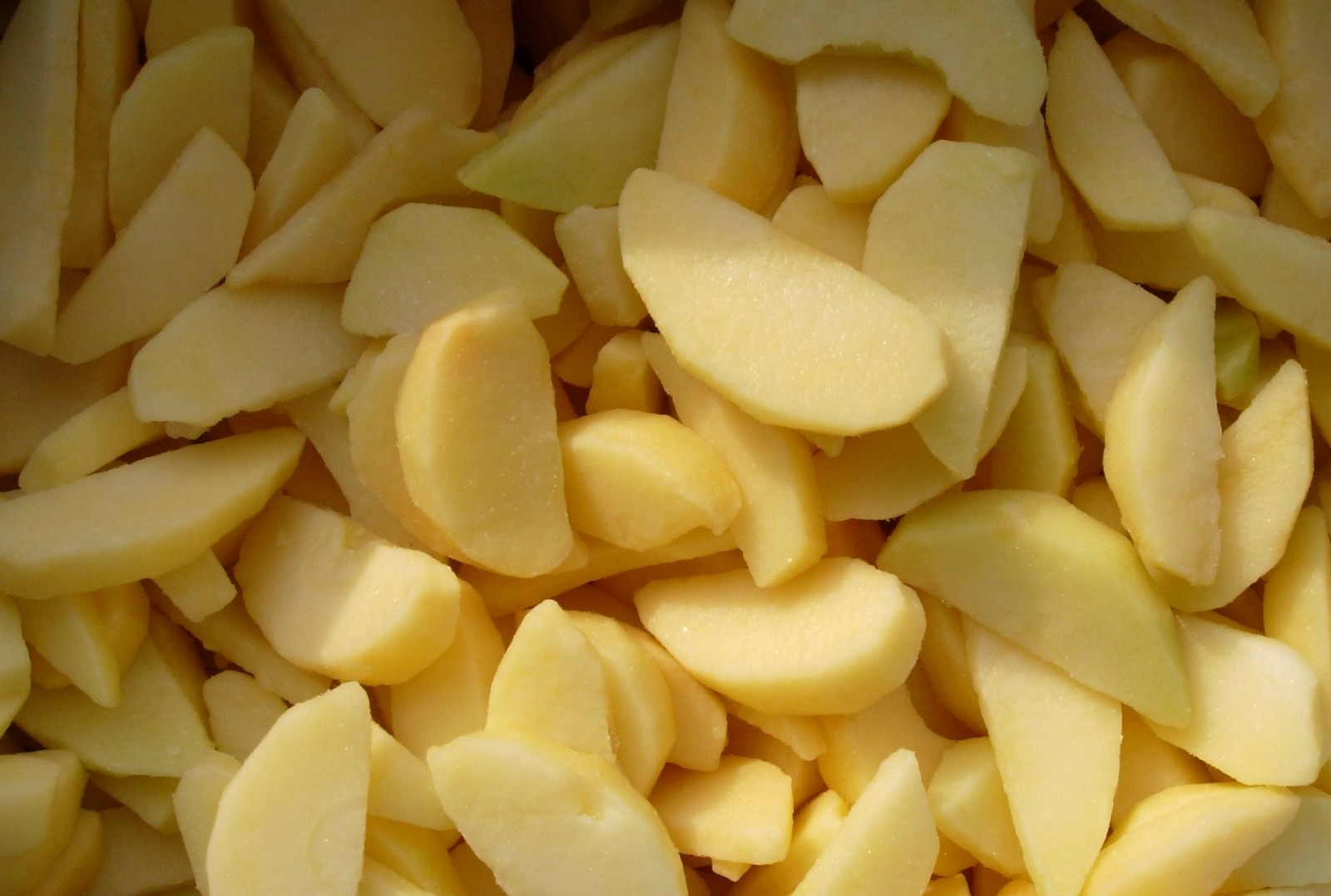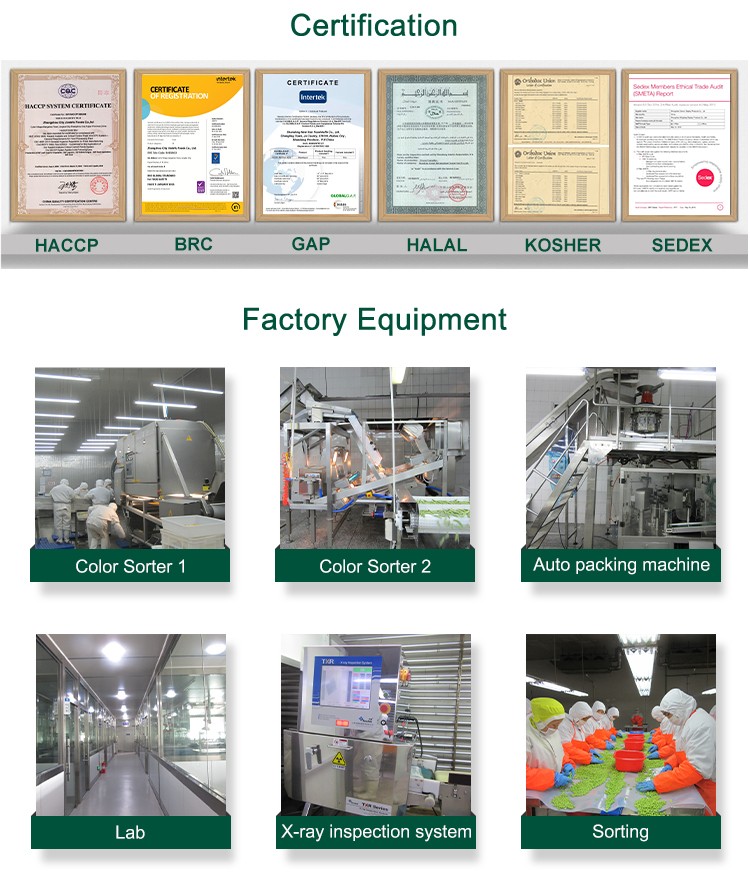 How do we sort, clean, freeze, select and load frozen fruit and vegetable that you buy ?
Hereunde is flowchar of IQF Snap Peas FYI.